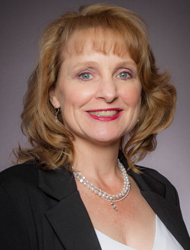 Laura Prisc is a perceptive executive and life coach, teacher, and speaker, providing unconventional insight to her clients. Through her uncanny focus on her clients, Laura intuitively understands both the articulated and unspoken needs of the entrepreneurs, teams, and organizations she serves. Quickly getting to the heart of the matter, she leads participants through a process of Inquiry, Discovery, Mastery ™, shining a light on the often-unrecognized talents, strengths, desires, and insecurities of those whom she accompanies on this journey.
For more than a decade, Laura has been recognized for her expertise in forming deep connections, creating a comfortable environment for growth, inspiring new ways of thinking, and synthesizing broad-ranging information in the areas of leadership development, personal growth, communication, team building, and employee engagement into easily understood and applicable concepts. The result for her clients: Increased awareness that allows them to think and act with intention, equipping them to enjoy greater satisfaction in their lives and work.
A master in the art of living draws no sharp distinction between his work and his play; his labor and his leisure; his mind and his body; his education and his recreation. He hardly knows which is which. He simply pursues his vision of excellence through whatever he is doing, and leaves others to determine whether he is working or playing. To himself, he always appears to be doing both. ~ L.P. Jacks
If you yearn to Master the Art of Living and understand you need an intuitive pathfinder to accompany you on your journey, connect with Laura today and ask about her life-changing coaching, teaching, and speaking practices.