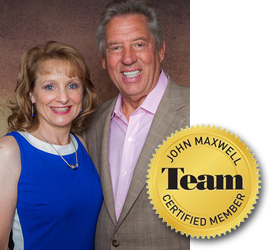 Leadership Gold: Gaining leadership insight is a lot like mining gold. You do not set out to look for dirt; you look for the nuggets. Laura will guide you through the process of discovering your personal leadership gold nuggets.
Becoming a Person of Influence: Whatever your vocation or aspiration, you can increase your impact on others by Becoming a Person of Influence. Learn simple, insightful ways to interact more positively with others, and watch your personal and organizational success go off the charts.
Everyone Communicates Few Connect: If you want to succeed, you must learn to connect with people. And, while it may seem like some people are just born with it, the fact is anyone can learn how to make every communication an opportunity for a powerful connection.
How to be a REAL Success: Learn the four elements to success — Relationships, Equipping, Attitude, and Leadership — and how to develop them in yourself, raising your potential for success.
Developing the Leaders Around You: Your organization's growth potential is directly tied to your staff's potential! To experience explosive growth, you must multiply the leadership capacity within your organization and you do that by developing the leaders around you.
Today Matters: Discover how to "seize the day" by implementing twelve daily practices to help you control your daily agenda, make time for the important people in your life, and find success in whatever you endeavor to accomplish.
All of these programs may be delivered in a variety of formats, from individual studies, to workshops and seminars for large organizations. For more information about Laura's work with the John Maxwell team, click here.